Menu / Flyer
Catering & Wedding Info
BBQbyDan Testimonials

Contact BBQbyDan
Sponsor BBQbyDan

www.BBQDan.com
www.BBQbyDan.com
www.BBQWhisperer.com

Home
Search

BBQ Events & Doings
BBQ Contests & Past Info
Recipes, Smoking Meats
Recipes, My Favorites
Military Charitable Events



BBQbyDan Web Index

BBQbyDan Seasonings
& Rubs - Purchased here

KCBS BBQ Cook-Off Info
Links, BBQ & Related

Recipes, Smoking Meats
Recipes (50,000+)
Recipes, Grilling



BBQbyDan Event
Web Site Index

---
---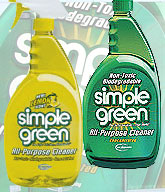 Simple Green Cleaning Products are used exclusively by
Team BBQbyDan

---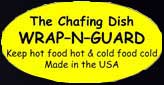 Collapsible Windproof Chafing Dishes, Wind Guards, Chafing Dish Skirts, Chafer Safety Barrier, Induction and Butane Cooker Guards.
www.wrapnguard.com
Email: info@wrapnguard.com
---


---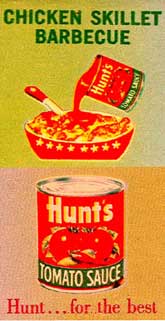 ---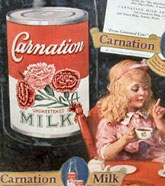 ---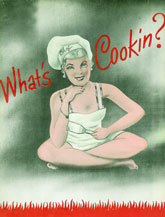 ---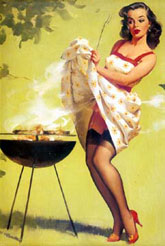 ---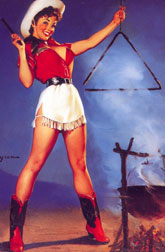 ---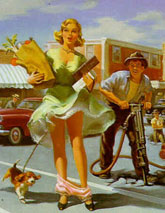 ---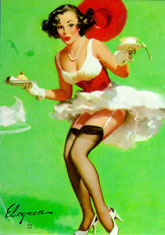 ---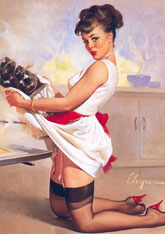 ---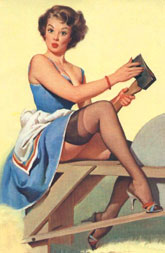 ---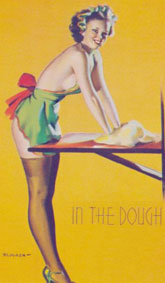 ---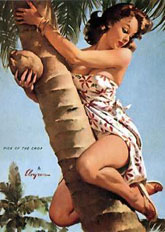 ---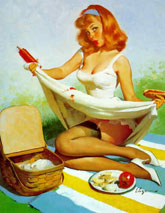 ---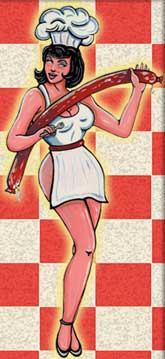 ---

Mounting A Removable Middle (3rd) Grate
By Dan Cannon, 29-April-2002
Another approach for increasing capacity is to mount a middle grate halfway between the top and bottom grates.
This modification requires that you drill holes in the middle cooking section of the cooker. When drilling a hole in your WSM, porcelain enamel and steel. This can be done with a standard drill and bit very easily.
To add a middle grate, determine the halfway point, EXACTLY, between the top and bottom grates and make four equally spaced marks around the perimeter of the cooking section. Drill a small hole (about 3/16th) at each of the four marks, then fashion two support rods that will pass through each pair of holes, parallel to each other, not crossed. Place an 18" grates (like from the New Brunsfels Water Smoker, on the two parallel supports and you've got yourself a middle grate!
Just remove the support rods when you don't want to use the middle grate. You don't need to worry about smoke leakage, air flow, or heat loss from the tiny holes you've drilled. They don't affect the performance of the cooker in any significant way.


This is how the rods would look mounted in the WSM looking down from the top. On the rods bend the last two inches down 45 degrees on one end. That way it will push all the way into the unit and not come out. Makes a handy little handle also. I got my rods from Home Depot, cold rolled steel section. Came in 3 foot lengths, 98 cents each.
I REALLY like this option. Have put it in all 4 of my WSM's. Always use the middle and top shelf before I will use the lower shelf. I can put up to 9 butts in one unit (3 on each shelf), or a mix and match of brisket, chicken, butt, and ribs.
Dan Cannon
www.BBQbyDan.com
BBQbyDan®, BBQbyDan Inc.™, BBQDan™, BBQ Whisperer™, BBQ Bivouac™, CRK Specialty Q™, Coyote Road Kill™
BBQbyDan.com™, BBQDan.com™, BBQWhisperer.com™, CoyoteRoadKill.com™, BBQBivouac.com™
Registered Trademark (BBQbyDan® Class 030, 035, 043), Service Marks, & Trademarks, claimed 1998-2015 by BBQbyDan Inc.
Copyright© 1998-2015, BBQDan.com, BBQbyDan.com, BBQWhisperer.com, & CoyoteRoadKill.com websites
All rights reserved. No content can be used for commercial purposes without written consent.
Content used for educational purposes or media review must include appropriate source information.
Revised: 06 Jan 2015 12:33 .