Menu / Flyer
Catering & Wedding Info
BBQbyDan Testimonials

Contact BBQbyDan
Sponsor BBQbyDan

www.BBQDan.com
www.BBQbyDan.com
www.BBQWhisperer.com

Home
Search

BBQ Events & Doings
BBQ Contests & Past Info
Recipes, Smoking Meats
Recipes, My Favorites
Military Charitable Events



BBQbyDan Web Index

BBQbyDan Seasonings
& Rubs - Purchased here

KCBS BBQ Cook-Off Info
Links, BBQ & Related

Recipes, Smoking Meats
Recipes (50,000+)
Recipes, Grilling



BBQbyDan Event
Web Site Index

---
---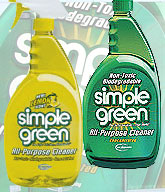 Simple Green Cleaning Products are used exclusively by
Team BBQbyDan

---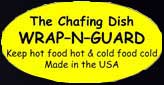 Collapsible Windproof Chafing Dishes, Wind Guards, Chafing Dish Skirts, Chafer Safety Barrier, Induction and Butane Cooker Guards.
www.chafingdish-wrapnguard.com
---


---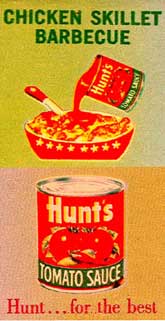 ---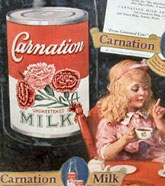 ---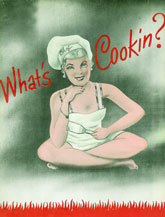 ---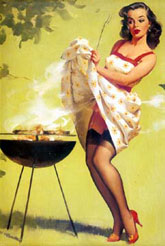 ---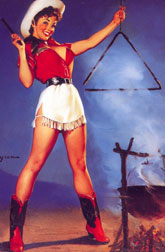 ---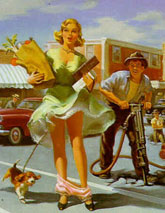 ---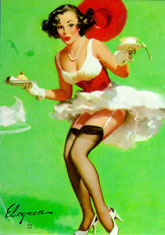 ---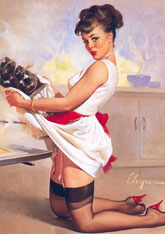 ---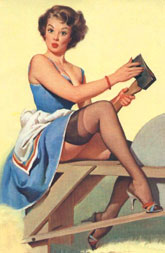 ---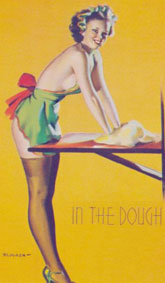 ---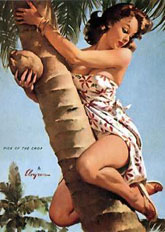 ---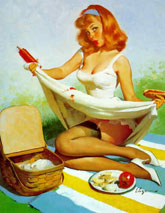 ---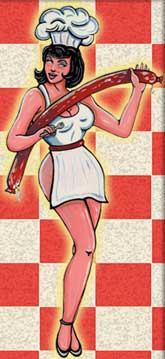 ---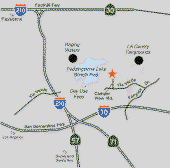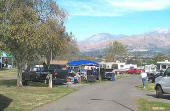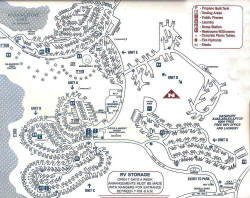 EAST SHORE RV PARK, 2,3,4, February, 2018
Puddingstone Lake
1440 Camper View Road, San Dimas, Southern California

BBQ-Qfest / BIVOUAC, February 2-3-4, 2018, EVENT DESCRIPTION
(pricing and worksheet information at:
< BBQ Bivouac, 2018, Worksheet > )

BBQ Q-Fests / BBQ BIVOUACS are overnight social events where BBQ enthusiasts , families, and friends, get together, socialize, and bring the BBQ equipment and food necessary to contribute potlucks, camp fires and make the weekend special. All to have a weekend of barbecue food and fun.

I reserve and pay for all RV spots and arrange or bring whatever is necessary to

meet our immediate ( firewood, eatware, spots to camp and park) needs. Participants then reserve RV / Vehicle parking spots, tent spots, or just day parking and bringing food for Potlucks through me at the following link: < BBQ Bivouac, 2018, Worksheet >

Participants, CBBQA members and families bring potluck contributions to enjoy. Non-members and CBBQA guests are charged a fee for both parking and potlucks to cover the cost of the overall event. That being equipment, campfire wood, eatware, parking, etc.

We have 4 Potluck dinners - Friday dinner, Saturday breakfast, Saturday dinner, and Saturday 2nd dinner (later in the evening around the campfire). And hopefully one or more seminars are provided on Friday or Saturday (if we get volunteers) on a topic related to meats, foods, and barbecue. Members typically bring all tools necessary to perform their volunteered tasks. That can be a cooker / smoker or any BBQ tools to cook and prepare their potluck entries. Typically each CBBQA family attending brings a Potluck and/or side dish large enough for 8-10 people for each meal they participate in.. The Event Coordinator ( me ) places and manages the food dish entries through the worksheet < BBQ Bivouac, 2018, Worksheet > so we bring our best and have little duplication.

For BBQ Bivouacs / Q-Fests to be sucessful and possible many people must volunteer to pitch in and help. Q-Fest tasks and responsibilities cannot be all put on the shoulders of the coordinator or just a few people. Those bringing meat and side entries to the potluck need to prepare, cook/smoke, slice, and present in foil pans their submitted products. Many will bring their portable BBQ smokers (WSM's, Kettles, whatever...) to cook and get the meat ready for serving. One or two folks might bring a large community smoking pit which can be of great assistance. However, that is never guaranteed and everybody needs to be prepared to cook and present their own products! Everyone attending a Q-Fest should be prepared to help out with the work of setup, cooking, preparing, serving table setup, supply necessary equipment, clean-up, etc.

For the last 20 years we have never had to pay in advance. I could just collect the monies for the RV reservations upon everybody's arrival, then go and pay and get whatever discounts I could. In other words the spots were my responsibility and I managed to pay and make it all work each year (lol, yes it was stressful).

Well, East Shore changed everything this year. The old management has retired and new management (along with the owner) now manage directly. I used to reserve the spots a year in advance and not pay till the event. Now I reserve and pay upon making the reservations, one year prior. They won't accept any other method. So, I am out on a limb !!! This year I reserved 12 of our key and important spots that give us access to all the open areas, parking, fire pits, and views that we are accustomed to. AND, I will ask that everybody that makes an RV reservation, that you then send me a check ASAP directly via PayPal or U.S. Mail (as I have already paid in advance). That relieves my pocket book outlay and makes me feel less stressed !!!
An RV site will be purchased for the entire 2 day event, not just for the day. In other words it is a 2 day reservation, Arrival on Friday after 14:00 and leaving on Sunday by 12:00.

for a minimum of two nights at a flat fee of $ 130 for the 2 nights. Out of that I will provide disposable eatware, firewood, parking (for everybody, not just the campers), and space for the tenters and for our Potluck setup.

If a member or guest who reserved an RV site is unable to attend after reserving and paying for the spot the monies are NOT refundable. As it is not refundable to me (and I paid in advance). Tent campers do not need to pay in advance as I assign and use the spots between our adjacent RV spots to assign a spot. No stress on tenting. CBBQA members and guests arriving on Friday or Saturday, will pay upon arrival as listed in the worksheet based upon whatever services or requirements they might have. That worksheet is located at < BBQ Bivouac, 2018, Worksheet >


CBBQA Members and guests camping in an RV or tent do not pay a parking fee for the first vehicle. Guests of CBBQA members shall pay for parking to attend the Q-Fest,.

CBBQA members and their children do not pay a food/potluck fee. All guests and family of members (except member children) will pay to participate in the potlucks and for parking.

Attendees shall be given a name tag signifying that they have paid the RV / Potluck / parking fees. Guests will be given a name tag signifying that they have paid the parking and food fee. No one should be attend potlucks who does not have a name tag.

To attend, and participate peruse the below worksheet, < BBQ Qfest / Bivouac, 2017, Worksheet >identify the campsite, tent site request, to participate in the potluck entries and email me at Dan@BBQbyDan.com , or call at 661-600-2530 and I will update the worksheet.

< BBQ Bivouac, 2018, Worksheet >

< BBQ Bivouac, 2016, Pictures >
< Q-Fest, 2015, Pictures >
< Q-Fest, 2014, Pictures >
< Q-Fest, 2013, Pictures >
< Q-Fest, 2012, Pictures >
< Q-Fest, 2011, Pictures >
< Q-Fest, 2010, Pictures >
< Q-Fest, 2009, Pictures >
< Q-Fest, 2008, Pictures >
< Q-Fest, 2007, Pictures >
< BBQ Bivouac, 2006, Pictures >
< Q-Fest, 2006, Pictures >
< Q-Fest, 2005, Pictures >
< Q-Fest, 2004, Pictures >
< Q-Fest, 2003, Pictures >

& the very 1st Q-Fest here in Southern California...
< Q-Fest, 1998, Pictures >



BBQbyDan®, BBQbyDan Inc.™, BBQDan™, BBQ Whisperer™, CRK Specialty Q™, Coyote Road Kill™
BBQ-Qfest™ , BBQQfest™ , BBQBivouac™
BBQbyDan.com™, BBQDan.com™, BBQWhisperer.com™, CoyoteRoadKill.com™,
BBQ-Qfest.com™ , BBQQfest.com™ , BBQBivouac.com™
Registered Trademark (BBQbyDan® Class 043), Service Marks, & Trademarks, claimed 1998-2017 by BBQbyDan Inc.
Copyright© 1998-2017, BBQDan.com, BBQbyDan.com, BBQWhisperer.com, & CoyoteRoadKill.com websites
All rights reserved. No content can be used for commercial purposes without written consent.
Content used for educational purposes or media review must include appropriate source information.
Revised: 09 Feb 2017 12:28 .