Menu / Flyer
Catering & Wedding Info
BBQbyDan Testimonials

Contact BBQbyDan
Sponsor BBQbyDan

www.BBQDan.com
www.BBQbyDan.com
www.BBQWhisperer.com

Home
Search

BBQ Events & Doings
BBQ Contests & Past Info
Recipes, Smoking Meats
Recipes, My Favorites
Military Charitable Events



BBQbyDan Web Index

BBQbyDan Seasonings
& Rubs - Purchased here

KCBS BBQ Cook-Off Info
Links, BBQ & Related

Recipes, Smoking Meats
Recipes (50,000+)
Recipes, Grilling



BBQbyDan Event
Web Site Index

---
---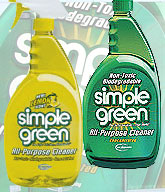 Simple Green Cleaning Products are used exclusively by
Team BBQbyDan

---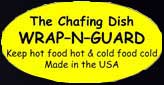 Collapsible Windproof Chafing Dishes, Wind Guards, Chafing Dish Skirts, Chafer Safety Barrier, Induction and Butane Cooker Guards.
www.wrapnguard.com
Email: info@wrapnguard.com
---


---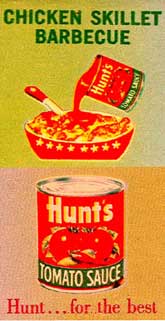 ---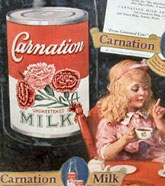 ---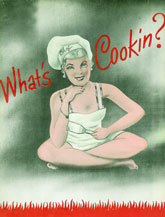 ---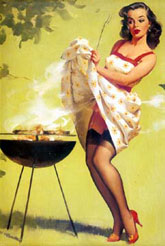 ---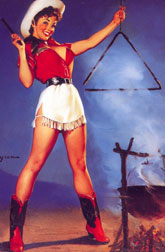 ---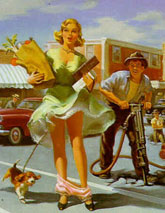 ---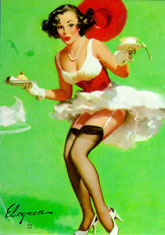 ---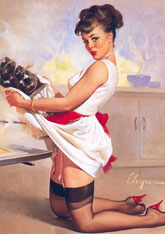 ---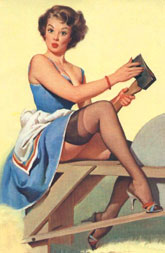 ---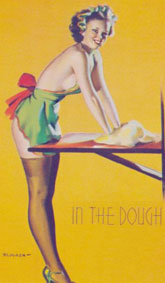 ---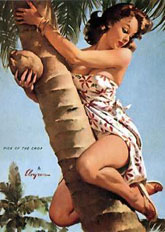 ---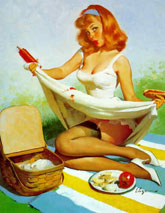 ---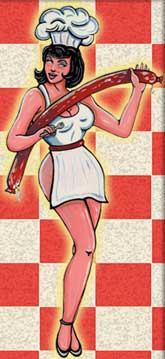 ---

Bar-B-Que to the Res-Que
By Brent Walton
Press Release

FOR IMMEDIATE RELEASE

Azusa, Ca. 1/13/05
When we got word that Follows Camp, site of the California State BBQ Championship contest "Go for the Gold" had been wiped out completely by raging flood waters and 200 residents and campers were stranded, "those are our friends, we have to help". Todd Eves of the California Barbeque Association (CBBQA) sent word to the members on the internet that help was needed. We did what we do best, get them food.

Immediately, generous donations of food & money were received from many members with some as far away as Kansas City, Mo. Loaded with a truck full of food & supplies, Todd, Joe Miles & Randy Gille headed up to the site early this morning to deliver food for the stranded residents & campers. We got the food and supplies to them over a jury rigged pulley system, over a 75' area of swollen East Fork of the San Gabriel River. We could not believe what we saw up there, the camp is gone. It was unbelievable.

The CBBQA has been holding contest here for years. This is a very special place to everyone in the barbeque world here in California.

Everyone was so grateful and sent their thanks and blessings to all the members of the CBBQA that took this upon themselves to act now, even ahead of the state supplied aid.

We will be back Saturday, maybe we can send them over some BBQ.

For donations go to www.jeffbbq.com
or:
Contact: Todd Eves California Barbeque Association
P.O. Box 1597 CBBQA.com
Chino Hills, Ca. 91709
E-Mail: cuttertodd@yahoo.com
Phone: 909-393-0094
909-994-5826
---
Folks at Follows receiving contributions
from the California BBQ Association, 1/13/05

Suzie Jurkiewicz in center
The above pictures, taken by NBC, are self-explanatory, especially if you were familiar with Follows Camp.
However, to put it in proportion, the road on the upper two left pictures, the thin white stripe above the river, is twice the width that the river is normally. The river is typically 10 - 20 feet in width and about knee height on a child..

From: Susie Jurkiewicz
To: Don Grissom
Sent: Thursday, January 13, 2005 7:18 PM
Subject: Thank you

Dear Don ,Todd and EVERYONE at the CBBQS

I personally would like to thank you for all the wonderful things you people have done to help us at our time of this major flooding. I am not good at words but I am sure once you have seem what is going on up here on the news you will know what we have been through and know how much what you brought up to help all of us is great appreciated. By one and all.
Thank you so much again.

Your friends at Follows camp
but mostly from me
your friend Susie

P.S.
Lets pray that Follows Camp can rebuilt and we can welcome you and the BIG group back for another BBQ cook off this year, 2005 again. And that this doesn't change plans for cooking in the mountains even if it turns out to be primitive cook out 2005, ha ha, have to try to make a joke and smile at a time like this,




BBQbyDan®, BBQbyDan Inc.™, BBQDan™, BBQ Whisperer™, BBQ Bivouac™, CRK Specialty Q™, Coyote Road Kill™
BBQbyDan.com™, BBQDan.com™, BBQWhisperer.com™, CoyoteRoadKill.com™, BBQBivouac.com™
Registered Trademark (BBQbyDan® Class 030, 035, 043), Service Marks, & Trademarks, claimed 1998-2015 by BBQbyDan Inc.
Copyright© 1998-2015, BBQDan.com, BBQbyDan.com, BBQWhisperer.com, & CoyoteRoadKill.com websites
All rights reserved. No content can be used for commercial purposes without written consent.
Content used for educational purposes or media review must include appropriate source information.
Revised: 06 Jan 2015 12:33 .