Menu / Flyer
Catering & Wedding Info
BBQbyDan Testimonials

Contact BBQbyDan
Sponsor BBQbyDan

www.BBQDan.com
www.BBQbyDan.com
www.BBQWhisperer.com

Home
Search

BBQ Events & Doings
BBQ Contests & Past Info
Recipes, Smoking Meats
Recipes, My Favorites
Military Charitable Events



BBQbyDan Web Index

BBQbyDan Seasonings
& Rubs - Purchased here

KCBS BBQ Cook-Off Info
Links, BBQ & Related

Recipes, Smoking Meats
Recipes (50,000+)
Recipes, Grilling



BBQbyDan Event
Web Site Index

---
---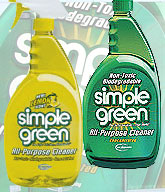 Simple Green Cleaning Products are used exclusively by
Team BBQbyDan

---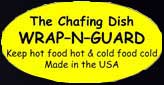 Collapsible Windproof Chafing Dishes, Wind Guards, Chafing Dish Skirts, Chafer Safety Barrier, Induction and Butane Cooker Guards.
www.wrapnguard.com
Email: info@wrapnguard.com
---


---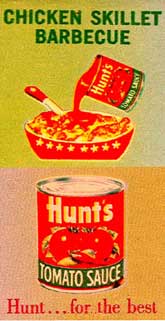 ---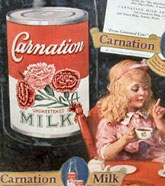 ---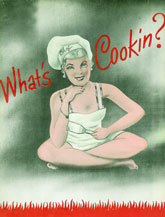 ---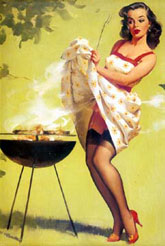 ---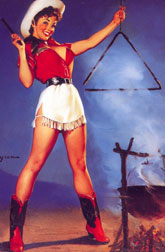 ---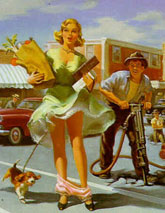 ---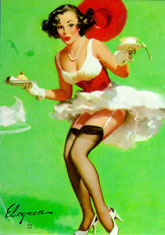 ---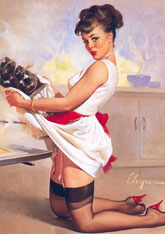 ---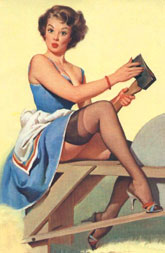 ---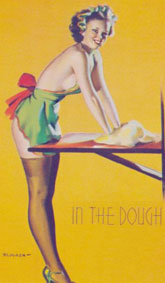 ---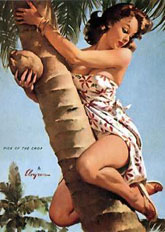 ---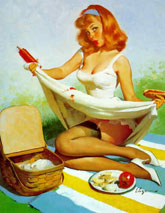 ---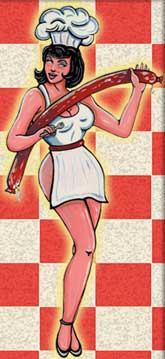 ---
< Flyer / Menu > < Catering Information & Pictures > < Testimonials > < Awards for Cooking Excellence >
Email < Dan@BBQbyDan.com >





QN4U BBQ HOUSE
1414 Clovis Avenue
Clovis California 93612
Owned and Operated by Brent & Kim Walton


QN4U BBQ House, 1414 Clovis Ave, Clovis California 93612


Smoking pit located on premises

QN4U BBQ House front door
reception counter

Staff juggle menus!
Dining section
One of many awards on display the Competition Team, QN4U has won over the last few years throughout the U.S.



QN4U BBQ House owner Brent Walton at the Clovis Radio Station pledging to provide $500 towards a children's charity and soliciting a matching contribution

Tana & Todd Eves and
Kevin & Roseanne Graf

Tana Eves, Karen & Rick Streiff
QN4U BBQ House kitchen

QN4U BBQ House owners:
Brent & Kim Walton




QN4U BBQ House
1414 Clovis Avenue
Clovis California 93612
A BBQ Aficionado's Dream Come True !!!
By Dan Cannon, BBQbyDan


Todd Eves gets the ball rolling
Todd Eves had been up to Brent's place a couple of times and decided it was time to get more folks up to check out and appreciate the QN4U BBQ House. Several of us had been discussing that we needed to get up there and check the place out, eat some good BBQ with friends, and get a bit of socialization and partying in that we had all so sorely missed since we have all become so busy!

The folks that could make it on a weeks' notice were Rick and Karen Streiff, Kevin and Stacey Graf, myself (Dan) and Barb Cannon, and Todd and Tana Eves. We picked a Saturday, all arrived in the afternoon, planned on staying overnight both in an RV in the parking lot and in hotel rooms just down the street, and have a great time visiting, checking out the "QN4U BBQ House" in person and in taste, and catch up on BBQ news. We were lucky enough to have an especially nice lunch, dinner, and visit with everybody. And, stay later into the evening which made everything so much nicer.

It was apparent this was a dream come true for both Brent and Kim. The lay out and setup of everything was unique, explicitly BBQ, and specifically artistic in the Brent and Kim format. There were western, award, video, and BBQ, theme motifs and layouts everywhere throughout the different sections of the restaurant. All those specific areas covered those motifs in small and subtly different ways. Almost like a mini-BBQ-theme park!

Menu
The menu theme named entrées selections were a nice touch. Everything from the Sweet Potato battered French fries, the Bacon wrapped and jalapeño stuffed Hot Dog, the deluxe Hamburger, to the award winning traditional smoked BBQ faire (brisket, pulled pork, ribs, chicken) were available. Most all the crew chose the BBQ selections. I have eaten so much of my own BBQ and Brent and Kim's BBQ that I needed to go with the odd and different. Like the Turkey stuffed baked potato, the Tommy Jalapeno, Bacon wrapped, Hot Dog, and the deluxe Hamburger. Oh boy... what a pleasant choice and change-up. Everything is done perfectly and with great care. Kim even made some special Jalapeno Corn Bread for my visit which I enjoyed tremendously.

Quality and Commitment
Knowing that Brent and Kim are open every day I know what is required on their parts to keep their finely-tuned BBQ machine functioning. It is a tremendous level of commitment and involvement that one can appreciate when watching their restaurant function and their minute by minute and day by day involvement for a short time. The result and product are truly a BBQ aficionado's dream come true.

If you are looking for a fantastic BBQ experience, an at home and family feel, with a traditional award winning BBQ entrée and ambiance, then the QN4U BBQ House is the place you need to go!!!

Unequivocally the QN4U BBQ House is "A Fantastic BBQ Restaurant" like everybody only dreams about owning, being a part of, or eating at!

Dan Cannon
BBQbyDan




---




QN4U BBQ House Restaurant, an Awesome Restaurant...
By Gene Goycochea


I had the pleasure of going to QN4U BBQ House in Clovis last night, what a place!! I met up with Brent and Kim to look at their new Restaurant. I love the place, well thought out, as Brent said "this place was meant to be a BBQ restaurant", he is right, the restaurant looks like a barn, Brent and Kim made this place look like BBQ a wonderful job, well thought out.. A nice relaxing place to enjoy BBQ with friends.

I had what they call the King Platter this is a meal for 3 people on one platter design for the total BBQ experience for one person.. I am a big guy and was unable to finish it... this meal includes 4 meats and 4 sides, the meats were you guessed it the 4 KCBS meats, 4 Ribs, 2 Chicken Thighs, a large mound of Brisket and a large mound of Pulled Pork then you had the 5 sides (wonderful stuff) Sweet Potato Fry's a Corn medley, Macaroni and Cheese (homemade) Cole Slaw (the only thing I didn't taste) I forgot. Too full by then… Beans with Pulled Pork Wow, what a meal. It was all good stuff... this Restaurant will sure do well, their business does better and better every day according to Brent and Kim, they are perfectionists and it shows. (Always have been) oh, by the way, you need to order the most awesome bread pudding (to die for, made by Kim personally..) a must order item when you are there...

I talked to a couple of customers while there, one lady said this was her third time there in a week, the next said the potatoes were the best she ever had. she would also be bringing more friends in in a few days. The BBQ house is the big hit of Clovis, many people drive from out of town to come eat again at this restaurant (for good reason) the food is awesome, the service is fantastic... what more could you ask for... I tell you what, if you are a BBQ team, you will probably see a picture of yourself on a huge TV screen mounted high near the ceiling.

As you can imagine, there are trophies all over the place as Brent and Kim are famous for winning everywhere in the Country. BBQ memorabilia from Jack Daniels, the Royal and many other contests, there is a table that had BBQ pins from contests all over the country embedded in the table and covered in plastic. There pictures of people from BBQ that have done pretty well and the cooker is outside and visible to all customers. The kitchen is also open view where you can see what is going on..

This is a true BBQ masterpiece.
Gene Goycochea


BBQbyDan®, BBQbyDan Inc.™, BBQDan™, BBQ Whisperer™, BBQ Bivouac™, CRK Specialty Q™, Coyote Road Kill™
BBQbyDan.com™, BBQDan.com™, BBQWhisperer.com™, CoyoteRoadKill.com™, BBQBivouac.com™
Registered Trademark (BBQbyDan® Class 030, 035, 043), Service Marks, & Trademarks, claimed 1998-2015 by BBQbyDan Inc.
Copyright© 1998-2015, BBQDan.com, BBQbyDan.com, BBQWhisperer.com, & CoyoteRoadKill.com websites
All rights reserved. No content can be used for commercial purposes without written consent.
Content used for educational purposes or media review must include appropriate source information.
Revised: 06 Jan 2015 12:33 .