Menu / Flyer
Catering & Wedding Info
BBQbyDan Testimonials

Contact BBQbyDan
Sponsor BBQbyDan

www.BBQDan.com
www.BBQbyDan.com
www.BBQWhisperer.com

Home
Search

BBQ Events & Doings
BBQ Contests & Past Info
Recipes, Smoking Meats
Recipes, My Favorites
Military Charitable Events



BBQbyDan Web Index

BBQbyDan Seasonings
& Rubs - Purchased here

KCBS BBQ Cook-Off Info
Links, BBQ & Related

Recipes, Smoking Meats
Recipes (50,000+)
Recipes, Grilling



BBQbyDan Event
Web Site Index

---
---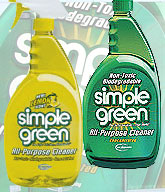 Simple Green Cleaning Products are used exclusively by
Team BBQbyDan

---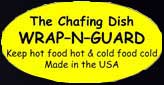 Collapsible Windproof Chafing Dishes, Wind Guards, Chafing Dish Skirts, Chafer Safety Barrier, Induction and Butane Cooker Guards.
www.wrapnguard.com
Email: info@wrapnguard.com
---


---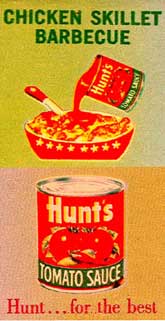 ---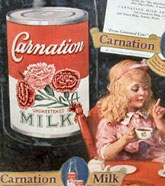 ---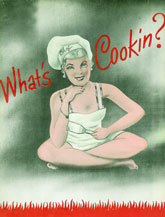 ---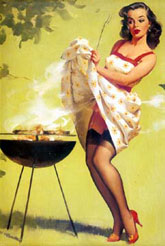 ---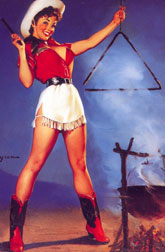 ---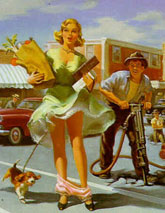 ---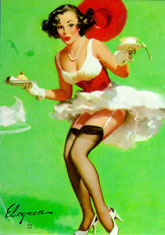 ---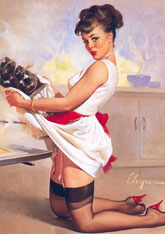 ---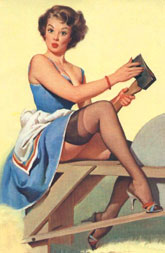 ---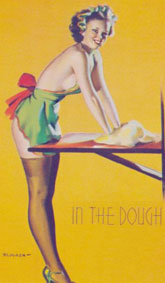 ---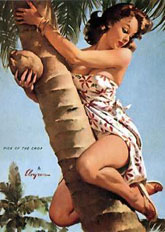 ---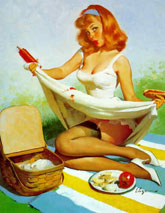 ---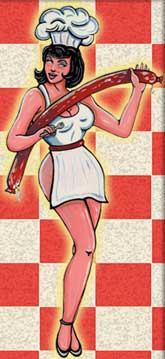 ---
GREAT VENUE
This was a great venue and contest. We got lucky for this time of the Year and did not have any rain. Versus last year where they were not so fortunate and it poured rain the entire contest in 2004.

I arrived around noon and was immediately placed in the adjacent lot and was allowed to stay there for the entire contest. I don't believe they started out with that plan in mind but once it was determined how small the allotted space were and the number of teams they had to accommodate they quickly adapted and created an additional area. I have rarely seen a volunteer organization adapt so quickly. In fact. within an hour they had an electrical contractor moving in very heavy duty and professional electrical connectivity equipment. Within two hours they had our entire area plumbed for power and water, in any amperage required. Quite impressive. They also came by often and asked if everything was okay and what could they do to make things better.

I must say we are not always used to such great accommodations. They were a truly a professional crew. Bet is because they had a full week of programming and facilitation work to do reference to many daily events and activities occurring for a week straight revolving around the Rose Bowl and the New Year's Parade. Probably second nature to them when they are used to the worlds attention being focused on them for the few days that the parade and the football games were occurring.

GREAT CONTEST
Overall the contest was great. Everything went perfect. Nice weather, nice company, and a good turnout. I believe there were 21 teams. That is a respectable count for December in California.

Rick Streiff, his daughter Jessica, her school roommate Kelly Walitsch, and I made up Team BBQbyDan this weekend. Rick and I were ensuring that we were passing on the skill and passion ( the baton) to the next generation.

We hung out with BBQ Ray, his brother Reggie, Todd, Noel, Brent, and other teams throughout the evening and it was a great BBQ and social event overall.

Dave Klose even brought his new high-end $100,000 pit for display. It had gold plated wheels, stainless cooking and work shelves, satellite TV, and personalized plasma cut 3/4 inch cooking and emblem plates on-board and were just a few of the high-tech toys and tools installed. Overall it was GREAT, one-of-a-kind pit. Pam Gram and the competition team Three Gram Girls Grillin' cooked on it and did an excellent job.

I have posted the awards below so won't go into that too much except to say BBQbyDan took 3rd in Chicken and 9th overall. Would liked to have done better, but, oh well... AND, of course, who else, but our good friends Team QN4U, Brent & Kim Walton & Family won Grand Campion again... Could this be their 7th this year? Something like that. Congratulations and great job guys, what a winning streak!

After awards we did something we (our team) NEVER do. We LEFT early, immediately after awards. How disappointing for us and our friends who usually have a great party the evening after the event to celebrate everybody's great successes and accomplishments! Anyway due to the fact it was supposed to rain that evening and the next day I was already half-prepared to make a run for home. Then the Rose Bowl folks asked if we needed to say that night or not and wanted an answer so they could make plans for our vehicles. I then made the call to hit the road. I do regret that as I hate to miss a good party with good friends. Oh well. next time.

Special thanks to Gene Goycochea who did such a great job of organizing and putting this event together this year, as well as last year, and hopefully next year. Also, it was so nice to see John Hopkins, our KCBS representative back again. He did a fantastic job, as usual, and I have missed him at our events over the last year or so. And finally, thanks to Smart & Final whose sponsorship and support makes our BBQ events extra special and allows great prize purses and awards.

Overall it was a great event, great turn-out, great campout with friends, and I will do it every year.

Check out the pictures and scores below.

Dan cannon
www.BBQbyDan.com
Dan@BBQbyDan.com


---

Overall Scores

Chicken Scores
Pork Rib Scores
Pork Scores
Brisket Scores
Team QN4U, Grand Champions, Brent & Kim Walton center

Sug's Shack, Chrales Myles, Reserve Champions
Team BBQbyDan, 3rd Chicken
Dave Klose visiting with Brent Walton
Dan (myself) and Brent Walton
BBQbyDan team members, Jessica and Rick Streiff
BBQbyDan team members, Jessica and Kelly (school room mates)

Charles Myles, Reggie and Ray Wright (Rodeo Daddy)
Kelly, Rick, and Jessica
Team QN4U team photo
Myself and Gene Goycochea
BBQbyDan BBQ Trailered Pit


Team BBQbyDan
Kelly, Jessica, Rick, & Dan. Barb (she is out of view)

Crowd during awards
Crowd during awards

Rick happened to be traveling through an "alternate time line" where the contest was being held on January 2nd & caught a picture of us cooking at the Rose Bowl, except it was raining, as it did on the parade in our time line!


< Click to visit BBQbyDan BBQ Historical ARTICLE INDEX >





BBQbyDan®, BBQbyDan Inc.™, BBQDan™, BBQ Whisperer™, BBQ Bivouac™, CRK Specialty Q™, Coyote Road Kill™
BBQbyDan.com™, BBQDan.com™, BBQWhisperer.com™, CoyoteRoadKill.com™, BBQBivouac.com™
Registered Trademark (BBQbyDan® Class 030, 035, 043), Service Marks, & Trademarks, claimed 1998-2015 by BBQbyDan Inc.
Copyright© 1998-2015, BBQDan.com, BBQbyDan.com, BBQWhisperer.com, & CoyoteRoadKill.com websites
All rights reserved. No content can be used for commercial purposes without written consent.
Content used for educational purposes or media review must include appropriate source information.
Revised: 06 Jan 2015 12:33 .