Menu / Flyer
Catering & Wedding Info
BBQbyDan Testimonials

Contact BBQbyDan
Sponsor BBQbyDan

www.BBQDan.com
www.BBQbyDan.com
www.BBQWhisperer.com

Home
Search

BBQ Events & Doings
BBQ Contests & Past Info
Recipes, Smoking Meats
Recipes, My Favorites
Military Charitable Events



BBQbyDan Web Index

BBQbyDan Seasonings
& Rubs - Purchased here

KCBS BBQ Cook-Off Info
Links, BBQ & Related

Recipes, Smoking Meats
Recipes (50,000+)
Recipes, Grilling



BBQbyDan Event
Web Site Index

---
---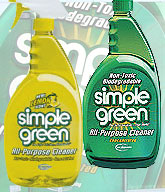 Simple Green Cleaning Products are used exclusively by
Team BBQbyDan

---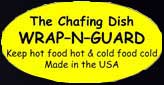 Collapsible Windproof Chafing Dishes, Wind Guards, Chafing Dish Skirts, Chafer Safety Barrier, Induction and Butane Cooker Guards.
www.wrapnguard.com
Email: info@wrapnguard.com
---


---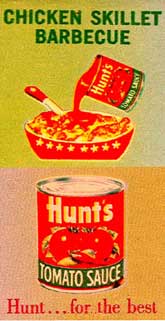 ---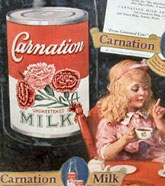 ---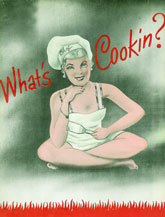 ---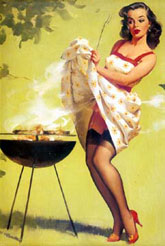 ---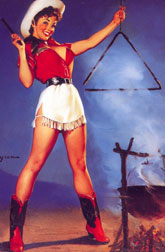 ---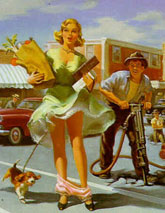 ---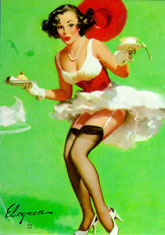 ---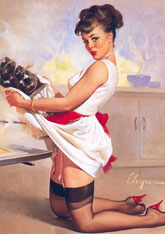 ---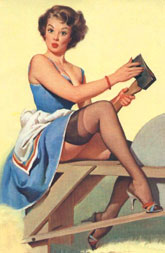 ---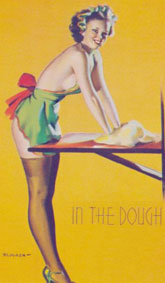 ---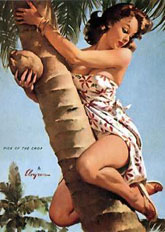 ---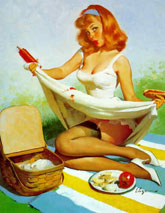 ---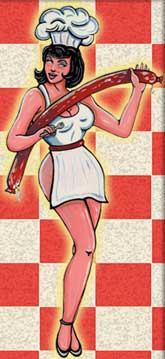 ---
CRAB CAKES
By Dan Cannon / BBQbyDan

Makes about 12 Thin/Medium Size Pan Fried Patties

16
Ounce Can
Crab, high-end type, large chunks, few shreds, from Costco, no water in can, & requires refrigeration typically
2
Tablespoons
Dill, FRESH, HEAPING, Chopped. Fresh is REQUIRED
1/2
Teaspoon
Old Bay Seasoning
1
Tablespoon
Worcestershire Sauce
3
Slices
Bread, I like a sour dough but anything works
1/4
Teaspoon
Kosher Salt
1/4
Teaspoon
Black Pepper, fine grind
1/2
Teaspoon
Garlic granules
1/2
Teaspoon
Onion granules
1
Can (14 ounces)
Chicken Stock
1
Cup
Bread Crumbs, fine, toasted, processed type, like Prago
1/2
Cube
Butter, REAL
2
Large
Eggs

Cut about 3 (+/-) slices of Sourdough bread into small cubes with butcher knife. Then put in a mixer and grind well to small crumbs

Put the just ground small bread crumbs into a bowl. Slowly pour contents from 1 can of Chicken stock into the bowl with ground bread crumbs till saturated. Don't get to saturated, wring dry with hand. You will probably have a bunch left. Save for other purposes.

Put all the remaining ingredients in the bowl with the Crab and dampened Bread Crumbs EXCEPT the remaining, 3/4 cup, (Prago type) Bread Crumbs and the Butter. Mix everything fairly well.

You might fry a tablespoon portion to taste test for additional seasonings requirements, especially salt.

Make roughly 12 thinner type patties out of the contents of the bowl. Thinner cooks better

Put the butter into a large Teflon type frying pan, melt, and bring to frying temperature as much as you can with butter. Swish the butter around to even it out in the pan.

Put the remaining (3/4 cup), toasted, processed (Prago type) Bread Crumbs, on a plate. Take each individual patty in your hand and very generously, totally, cover one side, turn over, and totally cover the other side the same with the crumbs. As each patty is completed put it in the frying pan.

I typically fry for about 5 - 7 minutes on each side. Salt as each side is turned over one last time (I like salt on my fried Crab Cakes). Continue to cook till done and browned to your requirements.

BBQbyDan®, BBQbyDan Inc.™, BBQDan™, BBQ Whisperer™, BBQ Bivouac™, CRK Specialty Q™, Coyote Road Kill™
BBQbyDan.com™, BBQDan.com™, BBQWhisperer.com™, CoyoteRoadKill.com™, BBQBivouac.com™
Registered Trademark (BBQbyDan® Class 030, 035, 043), Service Marks, & Trademarks, claimed 1998-2015 by BBQbyDan Inc.
Copyright© 1998-2015, BBQDan.com, BBQbyDan.com, BBQWhisperer.com, & CoyoteRoadKill.com websites
All rights reserved. No content can be used for commercial purposes without written consent.
Content used for educational purposes or media review must include appropriate source information.
Revised: 06 Jan 2015 12:33 .