Menu / Flyer
Catering & Wedding Info
BBQbyDan Testimonials

Contact BBQbyDan
Sponsor BBQbyDan

www.BBQDan.com
www.BBQbyDan.com
www.BBQWhisperer.com

Home
Search

BBQ Events & Doings
BBQ Contests & Past Info
Recipes, Smoking Meats
Recipes, My Favorites
Military Charitable Events



BBQbyDan Web Index

BBQbyDan Seasonings
& Rubs - Purchased here

KCBS BBQ Cook-Off Info
Links, BBQ & Related

Recipes, Smoking Meats
Recipes (50,000+)
Recipes, Grilling



BBQbyDan Event
Web Site Index

---
---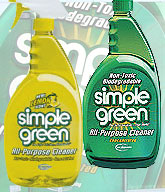 Simple Green Cleaning Products are used exclusively by
Team BBQbyDan

---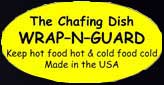 Collapsible Windproof Chafing Dishes, Wind Guards, Chafing Dish Skirts, Chafer Safety Barrier, Induction and Butane Cooker Guards.
www.wrapnguard.com
Email: info@wrapnguard.com
---


---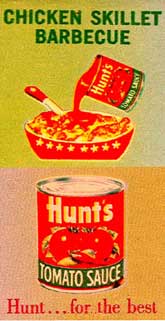 ---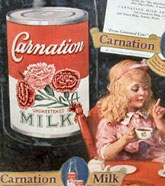 ---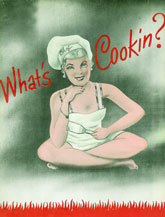 ---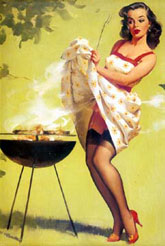 ---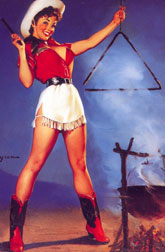 ---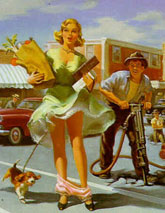 ---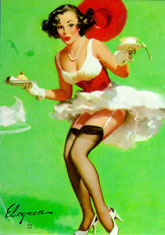 ---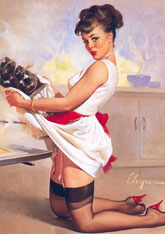 ---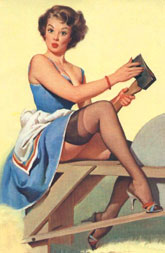 ---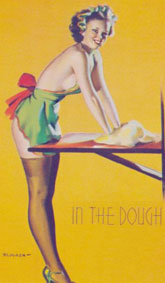 ---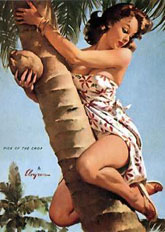 ---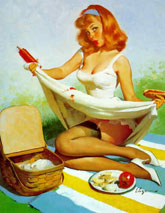 ---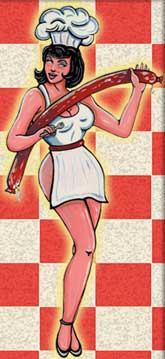 ---

Recipes, BBQ & Other

Macaroni and Cheese
Recipe given to me by Tom Chilton, Mojave Hot Stuff

| | | |
| --- | --- | --- |
| Recipe By | : | New School of Cooking |
| Serving Size | : | 10 Preparation Time 1:00 |
| Categories | : | Side Dish Sides |
| Given to me by | : | Tom Chilton |
| | | |
| --- | --- | --- |
| 6 | Tablespoons | Butter |
| 6 | Tablespoons | Flour |
| 1/2 | teaspoon | Cayenne Pepper |
| 1 | teaspoon | Salt |
| 1/2 | teaspoon | Pepper |
| 3 3/4 | Cups | Milk- heated |
| 1 | Pound | Cheddar Cheese |
| 1 | Pound | Macaroni - Cooked |
| 1/2 | Cup | Milk |
| 1/2 | Cup | Bread Crumbs - Fresh |
| 2 | Tablespoons | Butter |
Preheat oven to 350 degrees F. Melt 6 tablespoons butter in a heavy saucepan over low heat. Add flour and cook, stirring constantly till light brown, about 4 minutes. Stir in cayenne and season to taste with salt and pepper. Whisk in hot milk, 1/4 cup at a time, and cook, whisking constantly, until sauce thickens.

Reduce heat to low and stir in 2 cups (half of total amount) of cheese. Cook, stirring, until cheese melts, about 2 minutes.

Combine cheese sauce and cooked macaroni in a large bowl and season with salt. Sprinkle 1/2 cup of cheese over the bottom of a buttered 8x11 inch baking dish. Put one third of the pasta in the dish, top with 1/2 cup (1/8 of total amount) of cheese and continue, ending in cheese and making 3 layers in all.

Pour milk over assembled macaroni and cheese. Melt remaining 2 tablespoons of butter in a skillet. Add bread crumbs and stir to coat well with melted butter, then sprinkle over macaroni and cheese. Bake until crust is golden, about 30 minutes. Allow to rest for 10 to 15 minutes before serving.



BBQbyDan®, BBQbyDan Inc.™, BBQDan™, BBQ Whisperer™, BBQ Bivouac™, CRK Specialty Q™, Coyote Road Kill™
BBQbyDan.com™, BBQDan.com™, BBQWhisperer.com™, CoyoteRoadKill.com™, BBQBivouac.com™
Registered Trademark (BBQbyDan® Class 030, 035, 043), Service Marks, & Trademarks, claimed 1998-2015 by BBQbyDan Inc.
Copyright© 1998-2015, BBQDan.com, BBQbyDan.com, BBQWhisperer.com, & CoyoteRoadKill.com websites
All rights reserved. No content can be used for commercial purposes without written consent.
Content used for educational purposes or media review must include appropriate source information.
Revised: 06 Jan 2015 12:33 .