Menu / Flyer
Catering & Wedding Info
BBQbyDan Testimonials

Contact BBQbyDan
Sponsor BBQbyDan

www.BBQDan.com
www.BBQbyDan.com
www.BBQWhisperer.com

Home
Search

BBQ Events & Doings
BBQ Contests & Past Info
Recipes, Smoking Meats
Recipes, My Favorites
Military Charitable Events



BBQbyDan Web Index

BBQbyDan Seasonings
& Rubs - Purchased here

KCBS BBQ Cook-Off Info
Links, BBQ & Related

Recipes, Smoking Meats
Recipes (50,000+)
Recipes, Grilling



BBQbyDan Event
Web Site Index

---
---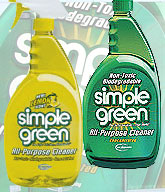 Simple Green Cleaning Products are used exclusively by
Team BBQbyDan

---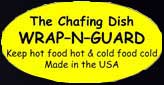 Collapsible Windproof Chafing Dishes, Wind Guards, Chafing Dish Skirts, Chafer Safety Barrier, Induction and Butane Cooker Guards.
www.wrapnguard.com
Email: info@wrapnguard.com
---


---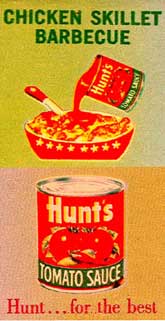 ---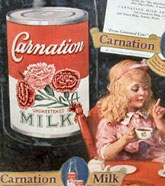 ---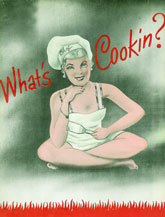 ---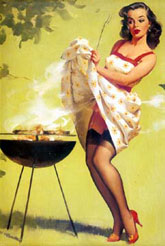 ---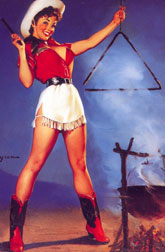 ---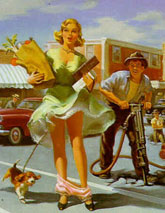 ---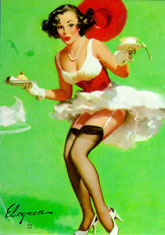 ---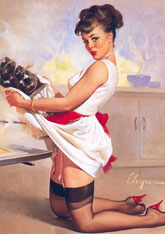 ---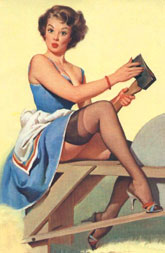 ---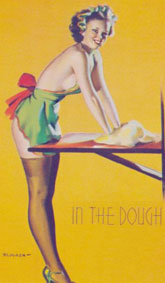 ---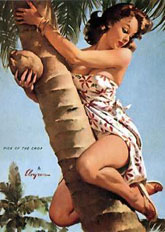 ---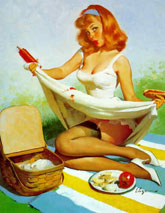 ---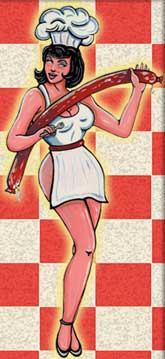 ---

WSM (Weber Smokey Mountain Water Smoker)
by Dan Cannon


The following are some tips I have found for getting the WSM to function well. Thought I would share them with everybody.

-- I used to use a chimney starter to start the first load. Lately I have started to just fill the ring with Oak / Hickory lump to a heaping stack above the ring, about 1 - 2 inches above the ring. I stick a wax type starter (I got from Home Depot) on each side, light, and in 25 minutes my lump is ready to go.

-- For the temperature control I like (maintaining 235 - 245) I usually leave all three vents on the bottom wide open for the first 2 hours. Then shut one if necessary. I always leave the top vent wide open. I rarely have to mess with the bottom vents any further, but have in some cases.

-- For a second load, on a real long burn as in a brisket, I will then use the chimney. Prior to pouring it in I shake the base, of course I pulled the top section off off, and get the ashes to drop below the grate. Then I dump the stack in and any more if necessary. I wear my heat-proof rubber gloves while lifting the top section.

-- I then put the water bowl in and fill it with water (hot if convenient) till it goes through that little hole on the rim and hisses.

-- Then I take the side door off and put a small chunk of hardwood (oak) on the stack of lump, usually a larger piece of oak and a hickory chunk. Smoke penetrates best between 40 and 140 degrees.

-- I find the wood will run unattended for 7 - 8 hours consistently. I can then go to sleep. The water will last 7 hours. Water might go longer but it is risky.

-- If you want the unit to go slightly higher then just offset the lid ever so slightly so it is not a tight seal, maybe 1/4 inch opening. It will raise 10 degrees in 5 - 10 minutes. I often forget and find it at way too high.

-- If you want the unit to slightly lower, then just lift the lid, swish it back and forth a time or two, then put back. I call this burping the unit.

-- When done I shut all vents. Then lots of pieces of lump and wood are left. I reuse it to start fires or add when needed. However, beware, it is such small pieces you must be careful where you use it as it can smother your fire.

-- I might be weird, but I clean my grates and bowl every time I use my unit. NOT that clean, just take the big chunks off with a metal brush and then rinse off with the hose. Or, I just use a large plastic garbage can lid to put the grates in and fill with water to let them soak. I don't get carried away, just get the big stuff off.

-- I clean the bowl and grates with the green scouring pad type stuff. Comes off pretty easy. Some coat the bowl with tin-foil prior to use to make it easier to clean. I never have.

-- If you use a polder temperature probe you can use the top cover adjustable vent hole, or the side door for entry of the cable.

-- I drilled a hole on the opposite side of the top cover vent and put a large temperature gauge in that I remove when not in use. The hole is just large enough to screw it in and out. This is not necessary. You could just use the vent hole in top. I chose not to.

-- I actually find that I usually just have two or three vents open on the bottom as a rule. If I go to bed it will usually be two lower vents open. Of course you have to judge each burn independently and adjust from there.

-- I find I can really pick up the unit off the base and work with the hot areas easily by using the heavy duty black rubber gloves that they sell at Home Depot.

I now think everybody knows all my secrets. Hope it helps.

Dan



BBQbyDan®, BBQbyDan Inc.™, BBQDan™, BBQ Whisperer™, BBQ Bivouac™, CRK Specialty Q™, Coyote Road Kill™
BBQbyDan.com™, BBQDan.com™, BBQWhisperer.com™, CoyoteRoadKill.com™, BBQBivouac.com™
Registered Trademark (BBQbyDan® Class 030, 035, 043), Service Marks, & Trademarks, claimed 1998-2015 by BBQbyDan Inc.
Copyright© 1998-2015, BBQDan.com, BBQbyDan.com, BBQWhisperer.com, & CoyoteRoadKill.com websites
All rights reserved. No content can be used for commercial purposes without written consent.
Content used for educational purposes or media review must include appropriate source information.
Revised: 06 Jan 2015 12:33 .